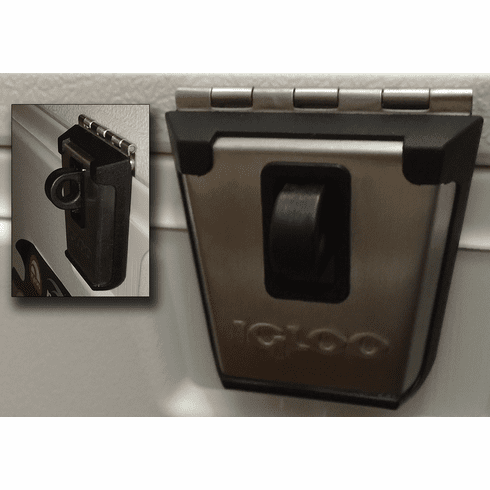 Hazard Warning:
Latch can automatically lock when lid is closed posing suffocation hazards.

Product Description
Igloo Stainless Steel latch has been designed for longevity and reliability.



Universal Igloo stainless steel Latch
More Durable
New Locking Feature
Fewer stress points
Fits older models
Screws not included

Hazard Warning:
The cooler's stainless-steel latch can automatically lock when the lid is closed, allowing a person to become locked inside the air tight container, posing entrapment and suffocation hazards.